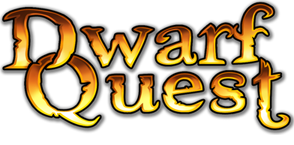 Publisher / client: Wild Card Games
Role: game designer, developer, producer
Dwarf Quest is dear to me, ever since I created the original trilogy in highschool. Exactly 20 years later, I released a completely reimagined version on iOS and desktop computers.
I designed, programmed and published the game, and outsourced art, music and sound. It was such a joy to see something so personal come back to life on modern devices.
For glory!